Split rings have many uses for plugs. How to use open loop fishing depends on each angler. We can choose the split ring according to the bait model.
The split ring is sometimes caused by corrosion, flaking of the finish, and the ring not closing due to excessive stretching. Sometimes it is necessary to replace the split ring according to your favorite bait.
The split ring at the rear of the bait allows a single hook to be attached to the corner of the scribe. When those split ring pliers are extended, add a split ring to the bait tie.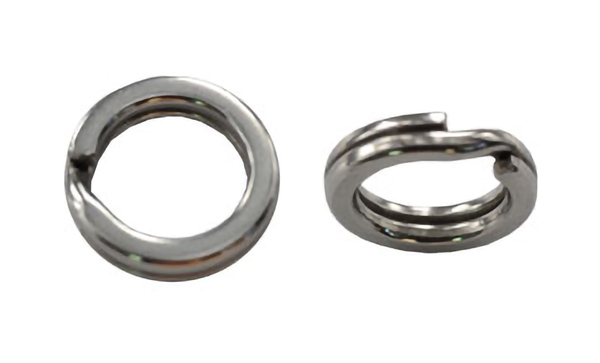 VMC's LTSR tie-type split ring is a removable option. Swimming plugs usually require rings that crack at the tie, as do sinking lures and tail baits that rely on the action of the water surface. Avoiding split rings with upstream baits can actually make the bait heavy and thus disrupt the bait's movements.
A high-quality split ring, such as the stainless steel VMC SSSR (pictured), can be attached to the nose of the drawstring fish to increase the lure effect and attractiveness. Adding a split ring on the hook can achieve better natural bait movement in the water.